Mini Zen Garden Accessories
In addition to the main three elements of sand, stones, and rakes, there's a wide range of accessories that you can use to customize your desktop zen garden. By incorporating creative ornaments like Buddha statues, bonsai trees, plants, and colored sand, you can add a touch of personality and fun to your mini zen garden. Whether you're looking to add a cute miniature panda or create a beach-themed garden, the possibilities are endless with a little imagination. With the help of these accessories, you can turn your mini zen garden into a peaceful and meditative space right on your desk. So get creative and make your own DIY mini zen garden today!
These accessories are added to a desktop zen garden. If you don't have one yet, easiest way is to buy a kit.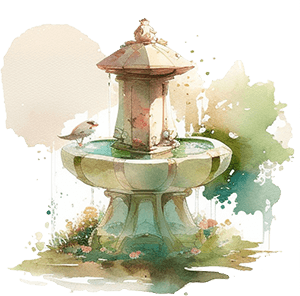 Tabletop Water Fountain
If you want to add truly premium effect with real water element to your desktop zen garden, this amazingly beautiful water fountain brings your mini zen garden into the whole new level!
The natural aged stones and elegant design of this water fountain create a sense of tranquility and support meditation. Plus, the relaxing sound of water dripping adds to the overall calming atmosphere.
There are many designs available for tabletop water fountains, but we recommend trying out these natural-looking options to enhance the beauty of your mini zen garden.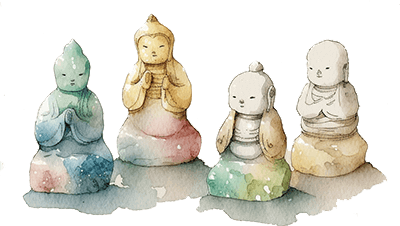 Decorative Statues
Looking to add some personality to your mini zen garden? Decorative statues are a great way to do just that! We've selected two themes that we think you'll love: the Lion King theme and the Traditional theme.
For the Lion King theme, choose a statue of a majestic lion to represent strength and courage. This will add an element of power and dominance to your mini zen garden, while still maintaining a sense of balance and harmony.
Lion King Themed Mini Zen Garden
If you prefer a more traditional approach, consider a Buddha statue or a pagoda. These symbols of enlightenment and tranquility will help create a serene atmosphere in your mini zen garden, and add a touch of timeless elegance. For animal lover we recommend cute panda or hedgehog figurines.
Traditionally Themed Mini Zen Garden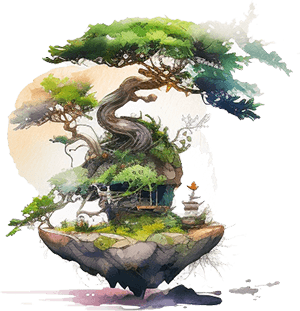 Trees for mini zen garden
Mini zen garden trees are a fantastic addition to any desktop zen garden. Not only do they add a pop of natural color, but they also bring a sense of tranquility and calmness to your workspace. We've handpicked two example products to showcase the beauty and versatility of mini zen garden trees: the artificial bonsai tree and the artificial gemstone money amethyst tree.
The artificial bonsai tree is a great choice for those who love the aesthetic of traditional Japanese gardens. Its delicate leaves and branches create a sense of balance and harmony in your mini zen garden. Plus, since it's artificial, you won't have to worry about watering or pruning it!
The artificial gemstone money amethyst tree is a unique and eye-catching option. Its sparkling amethyst gemstones represent abundance and prosperity, making it a great addition to any workspace or home. Plus, the tree's silver-colored branches and trunk add a touch of elegance and sophistication.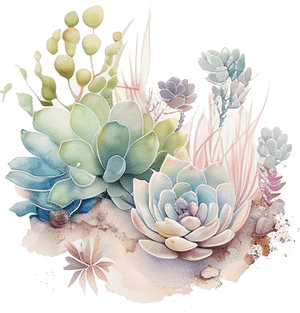 Plants for mini zen garden
Adding miniature plants to your desktop zen garden is a great way to bring a natural and lively feel to your workspace. You can choose between artificial or real plants, depending on your preference. However, we recommend using real plants for a more authentic experience.
Succulents are a great example of real plants that are low-maintenance and perfect for a mini zen garden. They don't require much care and can thrive in a variety of environments. In addition to succulents, you can also incorporate cacti into your zen garden to create a desert-inspired aesthetic.
So whether you prefer a lush, green look or a desert-inspired vibe, miniature plants are a wonderful addition to any desktop zen garden.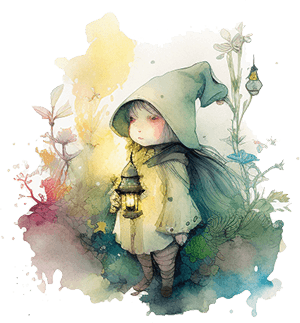 Miniature Fairy Garden + Miniature Gnome Garden
Creating a magical mini zen garden with fairies or gnomes is easy with just a few accessories. Whether you prefer the whimsical charm of fairies or the adorable look of gnomes, you can easily create a miniature garden that's full of magic and wonder.
To create a miniature fairy garden, simply add some fairy figurines or accessories to your zen garden. If gnomes are more your style, swap out the fairies for some gnome figurines or decorations. You can even combine both fairies and gnomes to create a world where these enchanting creatures coexist peacefully.
This option is perfect for kids who love the idea of a magical miniature garden. Whether they prefer fairies, gnomes, or a combination of both, a miniature fairy or gnome garden is sure to spark their imagination and bring a touch of whimsy to their day.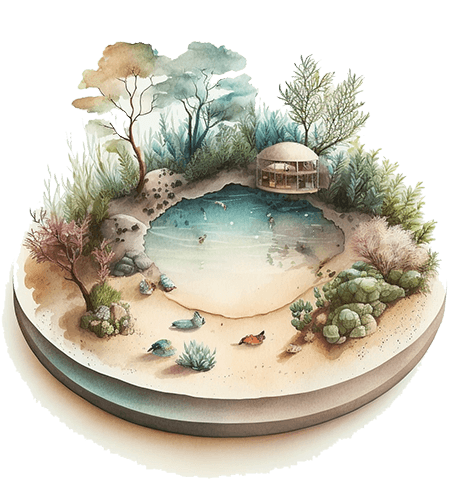 Beach mini zen garden
If you're looking to add a coastal vibe to your desktop zen garden, beach-themed accessories are a great option. From seashells to starfish to mini beach chairs, there are many ways to incorporate a beachy feel into your zen garden.
One popular beach theme accessory is the mini beach chair. These tiny chairs come in a variety of colors and styles, and they add a fun and playful touch to your zen garden. You can even use them to prop up miniature beach umbrellas or beach balls for an added touch of summer fun.
Colored Sand
Sand doesn't have to be boring light brown or white colored. You can personalize your mini zen garden with neon colored sand or even black sand – choose your favorite!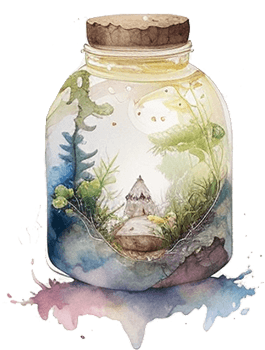 Essential Oils
Essential oils have become a popular way to alter mood and promote relaxation. With different scents having different effects, essential oils are commonly used to ease stress, improve sleep quality, and enhance focus or relaxation.
Typically, essential oils are added to a diffuser which heats the oil and amplifies its scent. However, you can also use essential oils in your mini zen garden without a diffuser. Simply pour the oil directly into the sand, and it will effectively trap the scent.
Research has shown that humans strongly associate smells with memories and moods. By adding a calming scent to your mini zen garden, you can enhance its overall effect and create a more relaxing atmosphere.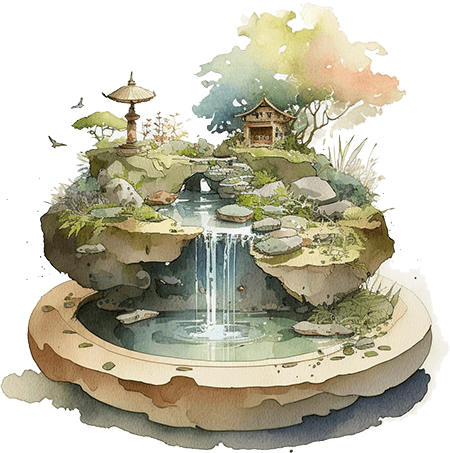 Other Mini Zen garden accessories
When it comes to designing your own mini zen garden and selecting accessories, the possibilities are endless. Here are some of our favourite pieces: