Mini Zen Garden Accessories
In addition to main three elements (sand, stones and rakes) of desktop zen garden there are lots of different accessories you can add to your own DIY mini zen garden. With creative ornaments, like buddha statues, bonsai trees, plants, colored sand and many more, you can add a little fun and a hint of your personality into your own desktop zen garden. Try for example cute miniature panda or make a beach themed mini zen garden – use your imagination! Make a peaceful meditation spot on your desk with diy mini zen garden.
Here we have gathered 10 best and the most creative mini zen garden accessories ideas for you to choose to make you mini zen garden meditation interesting.
Tabletop Water Fountain
If you want to add truly premium effect with real water element to your desktop zen garden, this amazingly beautiful water fountain brings your mini zen garden into the whole new level!
This amazingly beautiful water fountain with natural aged stones makes your mini zen garden look and feel elegant, yet it brings meditation supporting vibes. With relaxing water drippling sound this desktop zen garden accessorie is a must purchase!
There's multiple designs available for tabletop water fountains. Try for example these very beautiful, natural looking water fountain accessories:
| Image | Name | Buy |
| --- | --- | --- |
| | Alpine Corporation 13″ Tall Indoor/Outdoor Tabletop Tiering Bowls Fountain with LED Lights | |
| | Homedics Relaxation Indoor Tabletop Fountain (Silver Springs) | |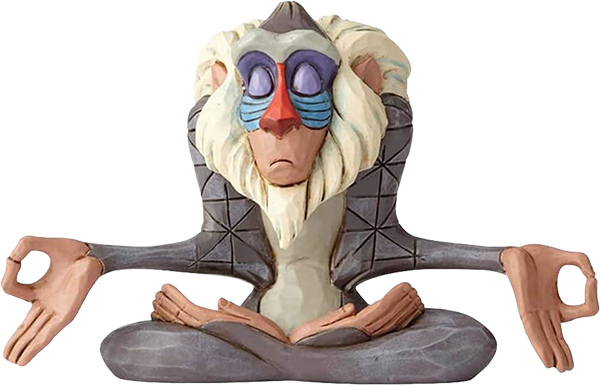 Decorative Statues
There's so many options for decorative statues to put into mini zen garden. You can definitely just pick your favorite theme and find miniature statues to back your idea up. For example make a mini zen garden inspired by your favorite Disney movie!
We have gathered for example a Lion King themed mini zen garden:
Lion King Themed Mini Zen Garden
Image
Name
Buy
Meditating Rafiki from Lion King
Enesco Disney Traditions by Jim Shore Lion King Rafiki Figurine, 3.1 Inch, Multicolor
Pumba, Simba, Timon & Zazu
Enesco Disney Traditions by Jim Shore Lion King Stacked Characters Figurine, 8 Inch, Multicolor
Whole set of Lion King miniatures
Lion King Play Set Featuring Random Lion King Figures and Accessories, May Include Simba, Scar, Mufasa, Nala, Rafiki, Timon, Pumbaa Figures
If you are more into traditional mini zen gardens, try for different Buddha statues. For animal lover we recommend cute panda or hedgehog figurines.
Traditionally Themed Mini Zen Garden
Image
Name
Buy
Small Buddha Statue
SenseYo 4 Pieces Traditional Cute Small Buddha Statue India Yoga Mandala Sculptures Monk Figurine Monk Tea Pet Decoration on Kungfu Tray
8x Panda figurines
BoomTeck Miniature Garden Ornaments 8 Pcs Cute Mini Animal Pandas
10x Miniature hedgehogs
These miniature hedgehogs elevate every mini zen garden and bring a very personal and cute touch to it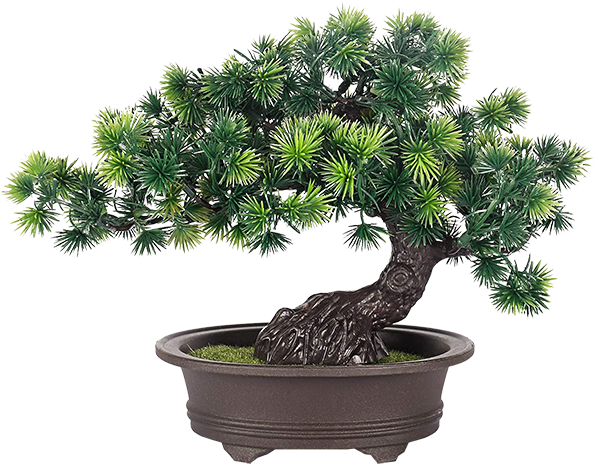 Trees for mini zen garden
Trees are probably the most traditional mini zen garden accessories available. We love especially different bonsai trees as they are exceptionally beautiful. If you are looking something different, try for example pink colored blooming cherry trees or get northern vibe from pines, spruces and maples! Combining pines or spruces with pine cones, creates nice christmas vibes.
Artificial Trees
Image
Name
Buy
Artificial Bonsai Tree
Enjoy the visual beauty of the art of Bonsai, without any of the hard work, with this artificial Pine Bonsai tree for decorative display.
Feng Shui Quartz Crystal Money Tree
The material of the money tree comes from the quartz crystal for wealth Luck
12x Miniature Fairy Garden Tree
This package contains 6 pair of different trees.
Plants
Miniature plants brings all natural and lively look to your desktop zen garden. You can use artificial plants or real plants. We prefer for example succulents as they are real plants and they don't need much care. In addition to succulents, you can use cactuses to create desert vibes!
https://www.amazon.com/Miltonson-Artificial-Succulent-Plants-Succulents/dp/B07WRS9SM1/
https://www.amazon.com/Shop-Succulents-Jade-Plant-Crassula/dp/B00OI1RXD4/
https://www.amazon.com/MyGift-Assorted-Artificial-Cactus-Assortment/dp/B06XD4GLZV/
https://www.amazon.com/MyGift-Artificial-Succulent-Cactus-Cube-Shaped/dp/B01K5PE7VW/
https://www.amazon.com/T4U-Assorted-Artificial-Succulent-Decorative/dp/B07T88Q5XM/
Miniature fairy garden and gnome garden
To make a magical mini zen garden with fairies, you only need a few accessories. By replacing fairies with gnomes, you get mini gnome garden. You can also combine fairies and gnomes to create a magical world where these creatures live peacefully side by side. This is excellent option for kids!
– Fairies
-Gnomes
Beach mini zen garden
For beach lover this mini zen garden idea is ideal! There are amazing sets and ornaments available for every liking. Here are our favorite accessories:
Colored sand
Sand doesn't have to be boring light brown or white colored. You can personalize your mini zen garden with neon colored sand or even black sand – choose your favorite!
https://www.amazon.com/Just-Artifacts-Terrarium-Decorative-Colored/dp/B07V3NXXX7/
https://www.amazon.com/CuteyCo-Mini-Crafty-Sand-Vibrant/dp/B07GMZLT4B/
https://www.amazon.com/Classic-Pound-Pastel-Colored-Assortment/dp/B004R9054Q/
Essential Oils
Essential oils are often used to modify your mood. Different scents have different effects. Most common uses of essential oils are to ease stress, to get a better night's sleep or get your mind to focus or relax.
Usually essential oils are applied to a diffuser which heats the oil, thus amplifying the scent.
But essential oils can be used without difficulty in mini zen gardens (without a diffuser). Just pour it in the sand of the garden and it traps the scent well.
Many researches have shown that us humans associate smells with memories and moods. By creating a calming scent to your mini zen garden, you will amplify it's effect.
Image
Name
Buy
Set of 6 Essential Oils
This set includes six 10mL bottles of aromatherapy essential oils: lemongrass, peppermint, orange, lavender, eucalyptus, and tea tree
Oil Diffuser
Several drops essential oil can be added for wonderful space atmosphere, which can alleviate your daily fatigue and ensure your a better sleep
Bridge and duck pond
Add a small and cute duck pond as a water element and combine it with small bridge. These two looks great together!
https://www.amazon.com/Mother-Ducklings-Miniature-Accessories-GlitZGlam/dp/B076LT1251
https://www.amazon.com/MONLIYA-Decoration-Artificial-Ornament-Landscape/dp/B07HVK3S71/
https://www.amazon.com/Pacific-Giftware-Enchanted-Accessory-Mushroom/dp/B075JZFWH2
Mini zen garden accessories sets
If you don't want to purchase every accessory separately, here you can find the best mini zen garden accessories sets including different items from our list:
https://www.amazon.com/Deluxe-Zen-Garden-Accessories-Meditation/dp/B07W91SLSC/
https://www.amazon.com/Zen-Accessories-Miniatures-Decorations-Ornaments/dp/B07R8WVJ1H
https://www.amazon.com/Sumind-Miniature-Accessories-Figurines-Decoration/dp/B08PCMPSRM
https://www.amazon.com/VGoodall-Miniature-Ornaments-Dollhouse-Decoration/dp/B07BKRRWTC/