Mini Zen Garden Design Ideas
A mini zen garden speaks about your personality. It's a reflection of your calm mind. When we bond with nature and recreate it in our home, we choose elements that inspire us. This article is about opening your eyes to all the possibilities of mini zen garden design.
Japanese Zen Garden Mini Ideas
The first thing to think about is a common theme. What kind of landscape inspires you? And how would it look?
Traditionally, elements of a japanese zen garden symbolize deeper meanings. For example pine trees symbolize perseverance. You can also choose the meaning of elements of how they speak to you. You might to be sync that a tree symbolizes for example spiritual growth although that is not the traditional japanese meaning. You don't have to stick to the ancient norms.
Mini zen garden with bonsai tree
The most common symbolisms of a bonsai tree are balance, simplicity, age and harmony.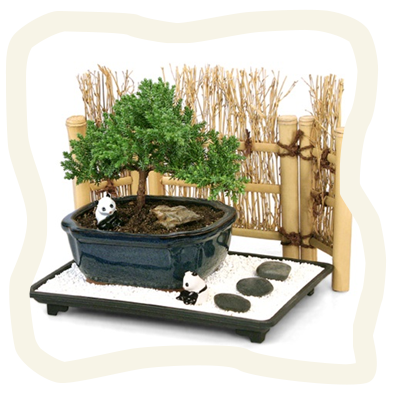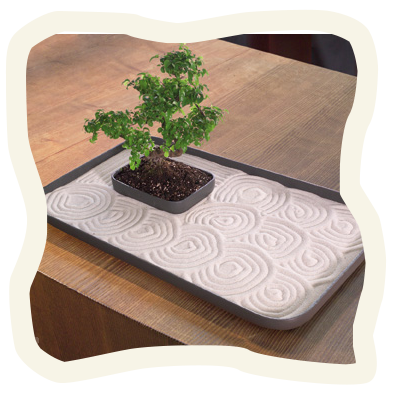 Mini zen garden with waterfall
Water in japanese gardens symbolize calm, wonder and renewal. Waterfalls can also be dry, but keeping the water flowing has a very special place in mini zen gardens.
In mini zen gardens, a large water element requires a very large base.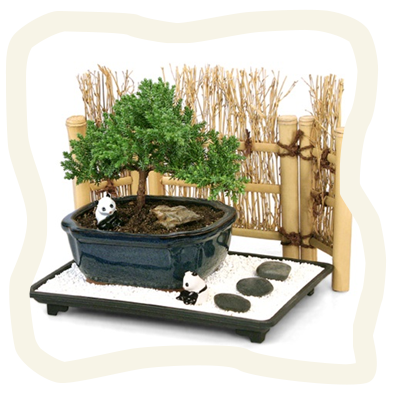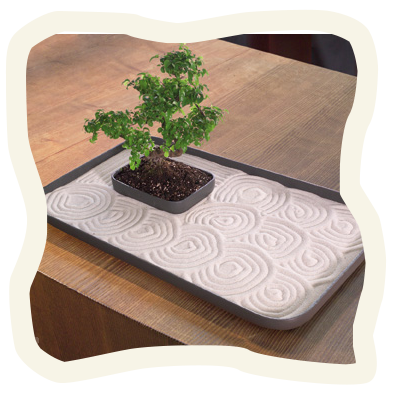 With waterfall
With water
Sealife
Beach
Geometric zen garden